Media And Communication Hub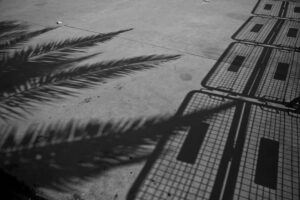 A series of advocacy workshops will be offered for Afghan migrants with media experiences within the scope of the Kite Runner Project.
Read More »
We are inviting you to the next gathering of the Cross-Media Working Lab at Yolo Art Center in Balat Istanbul in the frame of the Kit Runner activities in 2022. The Cross-Media Lab will take place next Saturday Nov 12th between 2:00 pm and 4:00 pm.
Read More »
The Palimpsest Festival was hosting the Kite Runner Project at the Greek School in Kurtuluş on September 7th.
Read More »
After six years of military training in Turkey, more than 26 former officers and soldiers of the Afghan army now live in fear and concern
Read More »
In Nangarhar province, the Taliban publicly flogged a citizen 39 times for "lawat" (sexual relationships between homosexual couples).     On suspicion of sexual immorality,
Read More »
Women are flogged for laughing, talking and leaving the house without a Mahram.
Read More »
The Istanbul based association Diyalog in cooperation with the
International Media Support (IMS) started in August 2022 the Kite
Runner activities in Istanbul. 2023 the program will continue with language courses, film screenings, digital storrytelling lab, a working group for female journalists and much more.
Working Group for Female Journalists
As a child Shokria was a "Bacha Posh", a girl that was supposed to appear and act like a boy. Anyway, allthough of all this hardship she found her path, but got suddenly back to zero forced by the Taliban.
Read More »
On November 25th, International Day for the Elimination of Violence Against Women, women unite to protest against violence against women in Afghanistan and Iran. The Kite Runner media hub is part of this Campaign and continues to mobilize.
Read More »
Women in Afghanistan have faced an onslaught of violence and human rights abuses since the Taliban returned to political power. "The scope, extent and severity" of the injuries are "increasing by the month," according to a report Amnesty International released.
Read More »
Aminullah Qayoumi is a journlist from Afghanistan living in exil in Turkey. He was the founder of Radio Hakikat in Afghanistan.
Read More »
An animated video by Shahzad Mudasir and Sayed Ahmad Zubair Sawiz
Read More »
The story about Ahmad Farhad Farrokhzad, an Afghan immigrant journalist living in Turkey. He started his journalism work as a producer and reporter for Quyash Radio in Faryab Province, Afghanistan.
Read More »
Diyalog is an inter-cultural association dedicated to communities, diversity and new media. The principal objectives are the promotion of exchange and cooperation in order to carry out an intercultural understanding to strengthen as well as above all a cultural dialogue beyond borders.
IMS (International Media Support) is an international non-profit organization working across four continents. IMS supports local media to reduce conflict and strengthen democracy. It works in a context sensitive manner, carefully assessing the needs of local media in each country before entering in close dialogue with local organizations and international peers